A Graduation Gift that works
Schools around Vancouver are graduating students soon and you know a gift to commemorate this milestone in their student career would be nice. Of course you could get a typical graduation gift like a car, watches or jewelry, a trip to Europe or even a pony. All of these gifts don't necessarily help your proud graduate along through life though they can create some fantastic memories.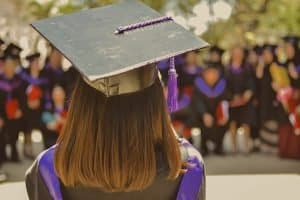 They say 'Give a person a fish and they will eat for the day. Teach a person to fish and they will eat for a lifetime!' We totally agree. Something to ask your new grad is 'What is next?' A job might be just around the corner, but finding a job in that area of study can take a bit more time than expected. Why not have your soon to be graduate train to also do some bartending? Buying them a pony might be fun, but also a lot of work.
Bartending is a great way to make some immediate money. The training happens quick! Yes, we know that most students are not too excited about doing more schooling after just finishing a program. We make our bartending course different. The content is engaging, topics and material that are instantly relatable, and instructors that are full of great stories to make the experience memorable. Great students that put the time and energy into studying make the most of the classes.
Over only two weeks we teach everyone how to make some great cocktails while learning some history about spirits.  We teach great habits all bartenders should practice when behind the bar. Accuracy and speed are keys to success behind the bar. We also teach how to make great tips! Eager students are the ones that land a job behind the bar within a couple weeks. Sometimes they jump straight into managerial positions!
An added bonus is the customers. Working in a nightclub might be what many people think is their bartending end goal, but the real money is in restaurants. A slower pace and time to interact with guests also provides the opportunity to network. New bartenders can chat with people in a variety of industries and make contacts that may lead them into that profession they studied for.
Our location is downtown, in the midst of a bunch of Vancouver's best language and hospitality training schools. We are situated just a 5 minute walk from Waterfront Station to make it easy for students to make their way to class on time. It even gives everyone a little time to study while on the Skytrain. Being downtown also offers us the luxury of pointing out a few great cocktail bars in Gastown for students to explore after class.
We always see university students coming through our course. UBC, SFU, Kwantlen, BCIT, Langara… we see people from everywhere. Sometimes they are currently in school, and looking to make some money as a bartender for a summer job. Sometimes they are recent grads that are looking for a parallel income stream while on the hunt for a job as an engineer.
Classes Start Every Couple Weeks
Get them a graduation gift that will be both a lasting memory and a solid start in their career. The added bonus is your graduate will be able to make you a mean cocktail. You might learn a few things too!
We can do up a gift certificate for you as well, if this is something you want to slip into a card. Just let us know.